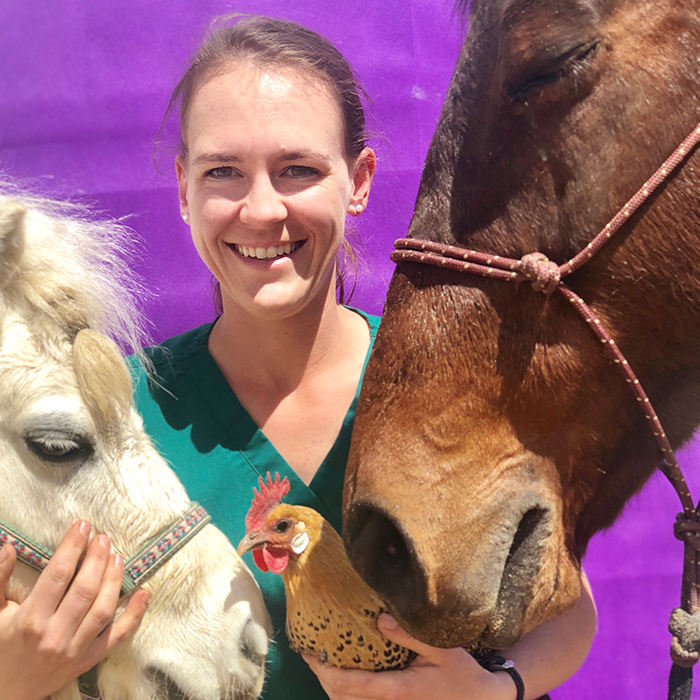 Dr. Melchiors
Dr. Madelyn grew up in Dewey, Arizona where her love for animals and desire to become a veterinarian started at a young age. Doctoring her pet rabbit and assisting the local therapeutic riding facility fostered her desire to one day become a vet.
She attended West Texas A&M University for her undergraduate degree in Equine Industry and Business. Dr. Madelyn and her two horses moved to Fort Collins, Colorado when she was admitted to Colorado State University's Veterinary School. While in Colorado, Dr. Madelyn also received her certification in Veterinary Acupuncture.
Dr. Madelyn strives to be a well-rounded veterinarian enjoys living in Kingman! In her spare time she enjoys riding her horses, assisting Horses with H.E.A.R.T (a therapeutic riding facility), and spending time tending to her animals.